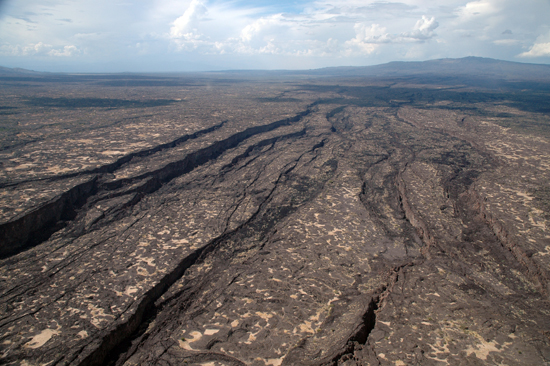 In 2005, a gigantic, 35-mile-long rift broke open the desert ground in Ethiopia. At the time, some geologists believed the rift was the beginning of a new ocean as two parts of the African continent pulled apart, but the claim was controversial.

Now, scientists from several countries have confirmed that the volcanic processes at work beneath the Ethiopian rift are nearly identical to those at the bottom of the world's oceans, and the rift is indeed likely the beginning of a new sea.
Ref:
http://www.rochester.edu/news/show.php?id=3486
How much you wanna bet ocean levels begin to drop when this guy opens up!